ABOUT ME
Artificial Intelligence, Machine Learning, Robotics, Women in STEM Advocacy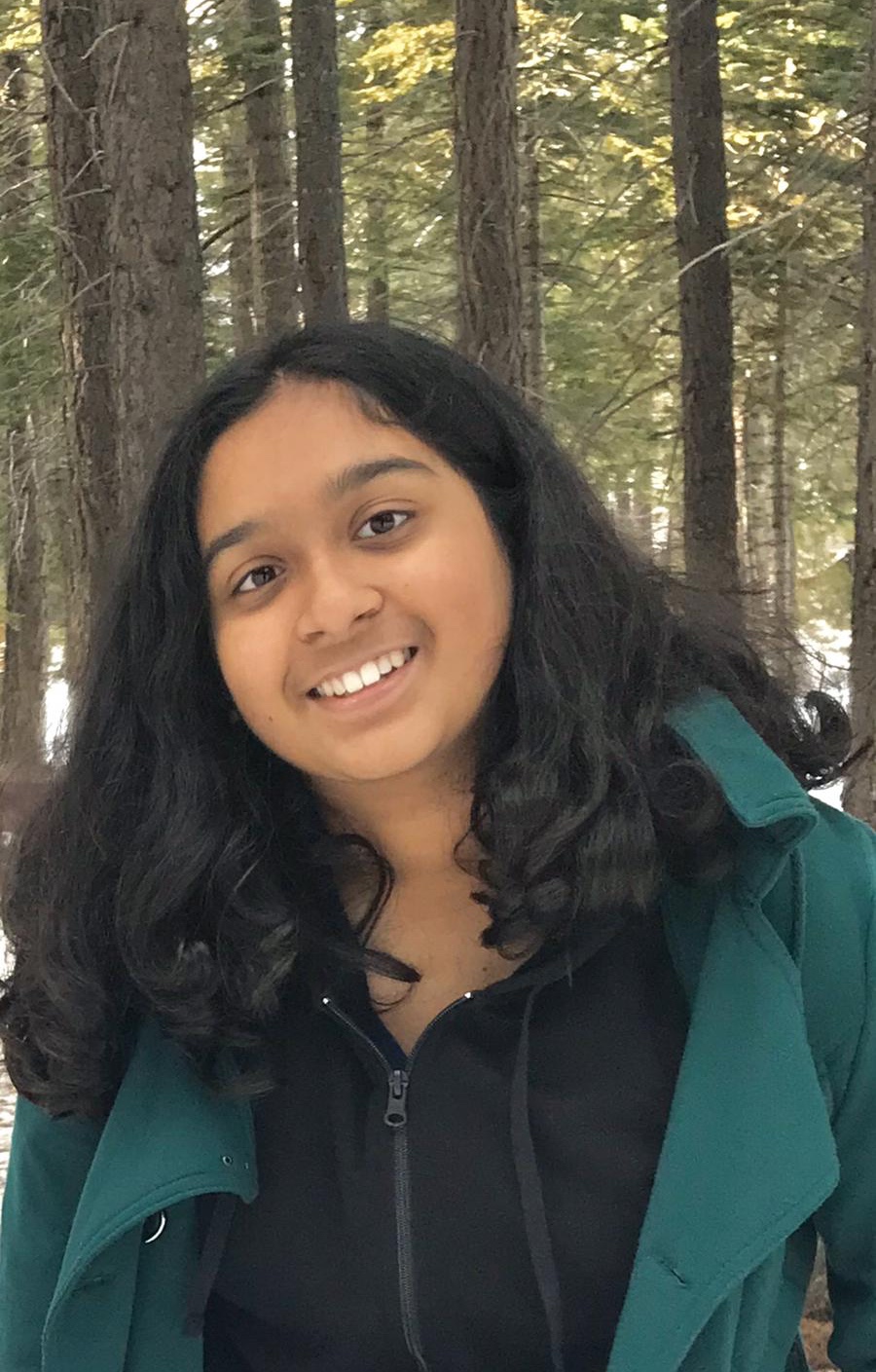 Hello! Welcome to my website. I am Megan Jacob, a high school senior from the Bay Area. I am passionate about Artificial Intelligence, Machine Learning, and Robotics. I have partaken in research projects using AI/ML and am the lead engineer on a competitive robotics team.
I am also a women in STEM advocate. I run a nonprofit called Tech Girls United that empowers and educates women in the CS/tech industry. I also do other nonprofit work with GAITEway and Reinvented Magazine. Apart from these activities I do speaking engagements having spoken at events like CodeDay Hacks and the Girlvasion conference. I have also been interviewed for my advocacy work on the Brighteyed Podcast and She Codes video series by Perfeth.
I am also passionate about community service and giving back to the community. I am the President of the California Scholarship Federation chapter at my school. This club is the largest club on campus with over 1000 members and is focused on combining service work with academic scholarship. I've also been awarded the Gold Presidential Volunteer Service Award twice for my service.
Here are some of my core skills:
Soft Skills: Public Speaking, Leadership, Team Management, Product Management
Technical Skills: Artificial Intelligence, Machine Learning, Data Science, Python, Web Development(HTML/CSS/javascript), Java, C++, Microsoft Office
EXPERIENCE
President at California Scholarship Federation
I am president of the California Scholarship Federation (CSF) chapter at Dougherty Valley High School, the largest student body on campus with around 1000 members. CSF is a statewide organization that focuses on combining community service and academic scholarship. As president I lead meetings with all 1000 members and facilitate communication with our club advisor and other school officials. I also lead our hugely popular tutoring and recycling programs.
Machine Learning Intern at Venteur Inc.
I was a Machine Learning intern at Venteur, a startup in the healthcare industry, during the summer of 2021. As an intern I am investigating the why people delay healthcare and the long term impact using data from the CDC. I am working directly with the CEO and CTO of the company for my work. I have been using Python(libraries include pandas, matplotlib, seaborn, and scikit-learn).
Machine Learning Social Science Research - Investigating Bellwether Counties
I am working under Dr. Phil Mui to investigate the phenomenon of bellwether counties. Along with my team I am looking into what socioeconomic factors influence bellwether counties. I am also looking at how these factors were influenced during the 2020 election and why many bellwether counties were wrong that year.
VEX Robotics Team 2772J Lead Engineer
I am the lead engineer for VEX robotics competitive team 2772J. This season I led the design and creation of 2 robots which were created for competition. With these robots I won 5 awards including 2 Excellence Awards, 2 Judges Awards, and Robot Skills Champion. I also qualified to the State and World Championships, winning the Inspire Award at the World Championships. I also qualified to State Championships on team 5776X
Early Diagnosis of Heart Disease Using Machine Learning
I worked on a research project for my regional science fair that used machine learning and heart disease data for the early diagnosis of heart disease. This project, entered in the Math and Computer Science division, won 2 special awards.
CodeDay Labs Mentor and Previous Intern
During the summer of 2020 I interned at CodeDay under Nicholas Lind from Deloitte Consulting. I worked with retail data to draw analysis from retail data and to learn more about Machine Learning.
After interning I got invited to mentor the CodeDay Labs beginner track. As a mentor I'm leading my group through a machine learning and data science project for predicting parkinson's disease in a patient.
Technical Lead at XR EDU
I am the tech lead of XR EDU, a national award winning club (that won the 2020 Samsung Solve for Tomorrow contest). As technical lead I lead the design and creation of our inventions.
GALLERY
Pictures of events and activities I've hosted and participated in!
Click on the images to view more details about each image.